About HSC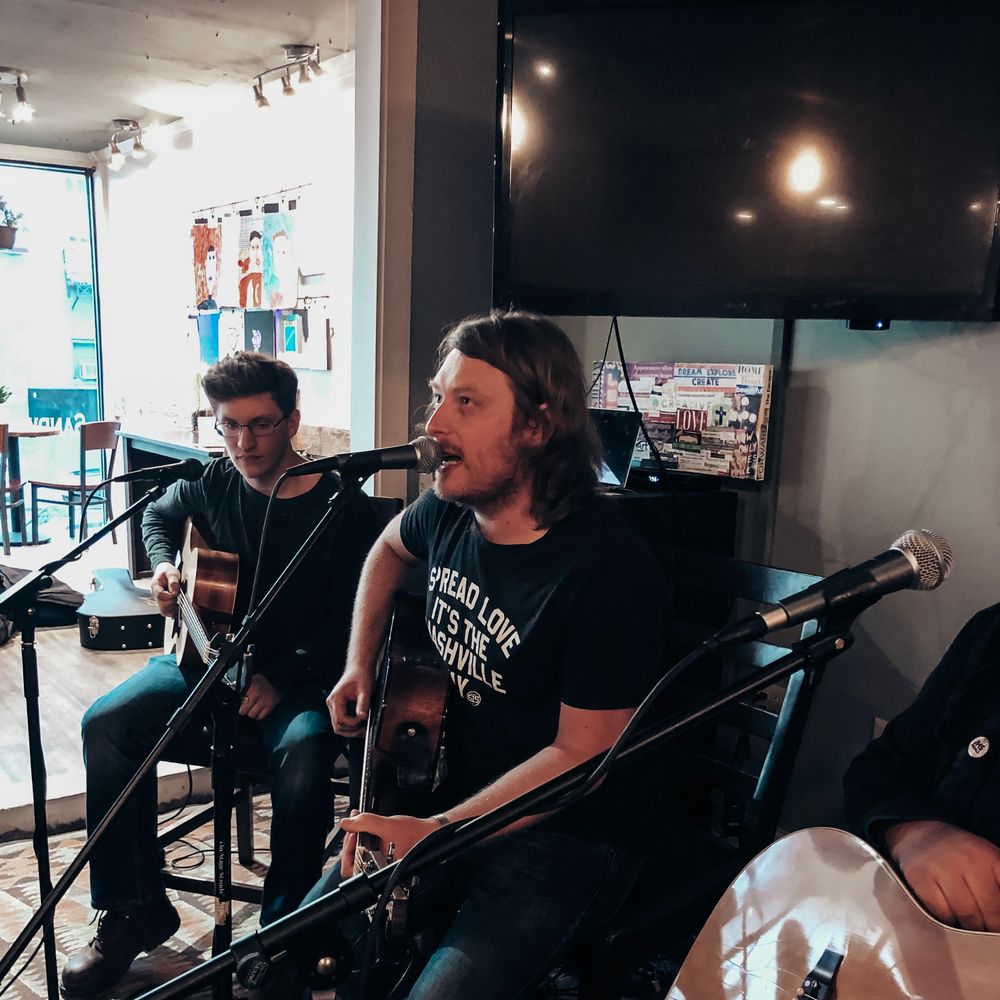 Heartstrings Songwriters Circle
Striving to educate, elevate, and celebrate the songwriter in the craft of songwriting and the art of performing original songs.
Showcases
The Heartstrings Songwriters' Circle is an "In the Round" style music showcase held at "Cairn Coffee" in Winchester, 7:00 – 9:00pm the first and third Friday of every month. Here, local and regional Artists will share their original songs & the stories behind them. The showcase is recorded and portions used for the HSC Podcast on Sound Cloud & ITunes!
Meet Ups
Songwriting Classes

Song Screenings

Work-in-Progress Sessions: where a peer group exchanges feedback and song evaluations.

Music Business: administrative and financial.

Home Studios: Beginner to Advanced

How to release a Single

And more …
HSC Meet Ups were created to provide a nurturing space for all songwriters regardless of skill level and genre; to help each other grow in the art of musical expression and become more skilled in the craft of songwriting and the art of performing; to promote public support and appreciation of songwriters and songwriting in general; and to contribute to Kentucky's reputation as a center of musical creativity.
Songwriting workshops are taught by leading local and regional professional writers. Meet Ups
Are held the 3rd Saturday of the month from 1-3pm at Cairn Coffee House in Winchester, Kentucky. They run for varying lengths and are offered on different levels for beginning or more advanced writers. Song Critique sessions are conducted regularly presenting members with the opportunity to play their songs and receive constructive criticism from peers and professionals.
Mission Statement:
1. To showcase independent singer/songwriters with opportunities to perform and share their music.
2. To provide programs to encourage and support aspiring and veteran singer/songwriters in the development and growth of their skills.